Website developed by:

COMPANY HISTORY
Godfrey Abraham established a management services organisation in March 1978.
This company ran until he started Ashford Retail in 1992.
Ashford Retail Equipment started buying and selling gondola shelving products in association with a powder coating company and a gondola shelving manufacturer. To contain costs, Ashford aligned itself with a number of outsourced companies to allow Ashford to offer their one stop service.
In 2001 Ashford was purchased by Mr Rael Abraham and went into full scale manufacturing of all products and provision of all related services in house. The business has grown into a very comprehensive manufacturer of steel products and components for the retail and industrial sectors.

Coupled with the manufacturing of steel products and components Ashford also offers a full design and project installation service for retail and industrial purposes. Ashford has a sister company called AMM Automated Metal Manufacturing, which is an automated mass producer of steel products and components.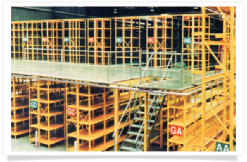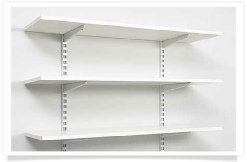 VALUE ENGINEERING
What all the above means is that via a combination of our direct involvement in manufacturing, Ashford offers the largest range of equipment from a single source in South Africa. Our combined 47 years of experience could be used to your advantage. Value engineering combined with our professional site teams results in a win, win situation all round.
Because of our vast experience in export installations in countries as far apart as Israel and the Indian Ocean Islands and many African countries, north of Zimbabwe our track record and ability to perform on time at competitive pricing is fully proven on the ground.
"WE MAKE IDEAS HAPPEN"
Ashford Retail Equipment Co has been involved in the manufacture and development of all types of retail equipment since 1974. Our entire range of equipment and merchandise accessories have been developed in partnership with some of the best known names in retail across the world.
All Ashford products are available in component form for self-assembly or are supplied as part of a professional design and installation service provided by Ashford.
With the range of options and component available, Ashford is in a position to offer a meaningful one stop service of exceptional excellence and value.
Reduced delivery times and quality certified products at competitive prices are available owing to resources such as the latest robotic press brakes, guillotines, eccentric presses, CNC punch machines and spot-welding machines. We also manufacture tubular products and we do general sheet metal manufacturing. We are capable of manufacturing almost any component out of steel, up to 3mm thick. Our products are generally finished in our own powder coating plant or are galvanized. We can also arrange various other finishes according to customers requirements.

Ashford products are constantly being developed and are customised to the ever changing needs of the warehousing and distribution markets both locally and internationally.